My friend Zoey is fighting. Her mother is posting many pictures and video of her and it brings the deepest joy to my life. Zoey and Larkin have much in common. Both of them fight a war but Zoey is fighting a couple more battles.
Both of them are loved with such passion, faith, hope, and depth that I honestly think we as their mothers actually imprint into their souls exactly what we feel when we hold them.
Our other friend Jaxson is fighting too and again another mother posting pictures of the war. It is a war my friends and we wage it every. single. day.  
  I got to thinking, as I looked at their pictures that all of us are truly documenting LIFE. Our children are not promised to us, they are gifts. We all have other children we are blessed with and we do not wage the same war for them, but we fight battles for their hearts, souls, and general well being too.
 Pictures are our way of capturing the essence of our babies. Their spirit. Their fights. Their triumphs. Pictures that freeze in a single frame a smile, life in the eyes, a smirk, a spark, glimpses of that which keeps us in tip top shape to fight.
Someone asked me the other day why I take pictures of Larkin in the hospital and during her many tests. Why WOULDN'T I? This is LIFE. I share it all with you. The good, bad, ugly, painful, horrific, heart rupturing LOVE. The times when we feel as if we are breaking apart from grief and struggle but that is not what we capture in pictures. We capture the moments deep in our hearts.
The doctors have had the death conversation with each of us. We have chosen to understand that while it is a possibility, it is not what we focus on. Pictures freeze the moments we cherish. Freeze that soul consuming, breath taking, love, the same love that Jesus Christ and God feel for us and in turn, we show it for our sweet babies that brought the true meaning of unselfish, everlasting love into our homes.
Today is pigtail day. Larkin for the first time has hair long enough for me to get into two bands and I screamed and laughed with delight this morning. Enjoy the pictures as we only want to feel it deep in our heart – never the breaking apart.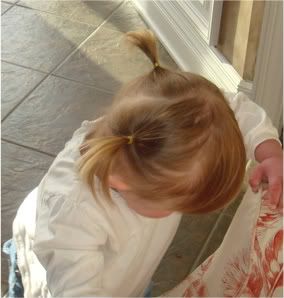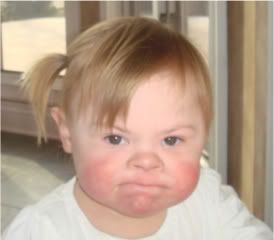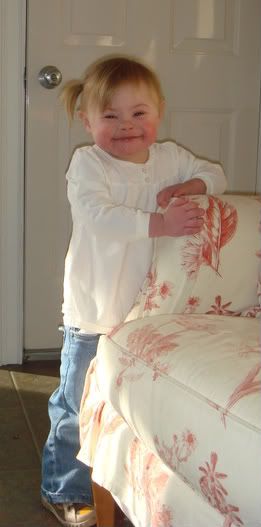 The Cure Pictures of You Lyrics and Video
I've been looking so long at these pictures of you
that i almost believe that they're real
I've been living so long with my pictures of you
that i almost believe that the pictures are
all i can feel
remembering
you standing quiet in the rain
as i ran to your heart to be near
and we kissed as the sky fell in
holding you close
how i always held close in your fear
remembering
you running soft through the night
you were bigger and brighter and wider than snow
and screamed at the make-believe
screamed at the sky
and you finally found all your courage
to let it all go
remembering
you fallen into my arms
crying for the death of your heart
you were stone white
so delicate
lost in the cold
you were always so lost in the dark
remembering
you how you used to be
slow drowned
you were angels
so much more than everything
hold for the last time then slip away quietly
open my eyes
but i never see anything
if only i'd thought of the right words
i could have held on to your heart
if only i'd thought of the right words
i wouldn't be breaking apart
all my pictures of you
looking so long at these pictures of you
but i never hold on to your heart
looking so long for the words to be true
but always just breaking apart
my pictures of you
there was nothing in the world
that i ever wanted more
than to feel you deep in my heart
there was nothing in the world
that i ever wanted more
than to never feel the breaking apart
all my pictures of you